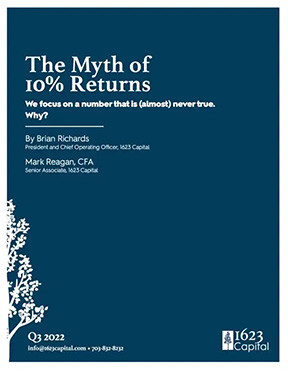 The U.S. stock market has, on average, gained 10% per year over a very long time frame—but here's why you maybe shouldn't focus on that headline number. (Q3 2022)
Brian Richards, 1623 Capital's President & COO, begins with a surprising data point about the careers of Michael Jordan, Kobe Bryant, and LeBron James to explore the way we—mistakenly—think about "market average" returns.
You can download your PDF copy of "The Myth of 10% Returns"—free of charge—by filling out the information in the nearby box.