What to Make of the Great AI Hype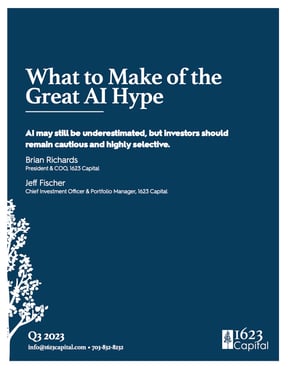 The promise of generative AI took the world by storm in early 2023. We think the AI hype may even underestimate the technology's potential, but picking AI-linked winners in the stock market may prove elusive. (Q3 2023)
AI follows on the heels of 3D printing, virtual reality, cryptocurrency, blockchain, SPACs, nonfungible tokens, and other investing excitements that have, so far, lifted far fewer companies in a lasting way than one might have expected.
We believe the hype around AI as a technology will likely be justified—much more so than many of the innovations mentioned above. But the investment implications are far from clear.
You can download your PDF copy of "What to Make of the Great AI Hype" (free of charge) by simply entering your information in the nearby box.